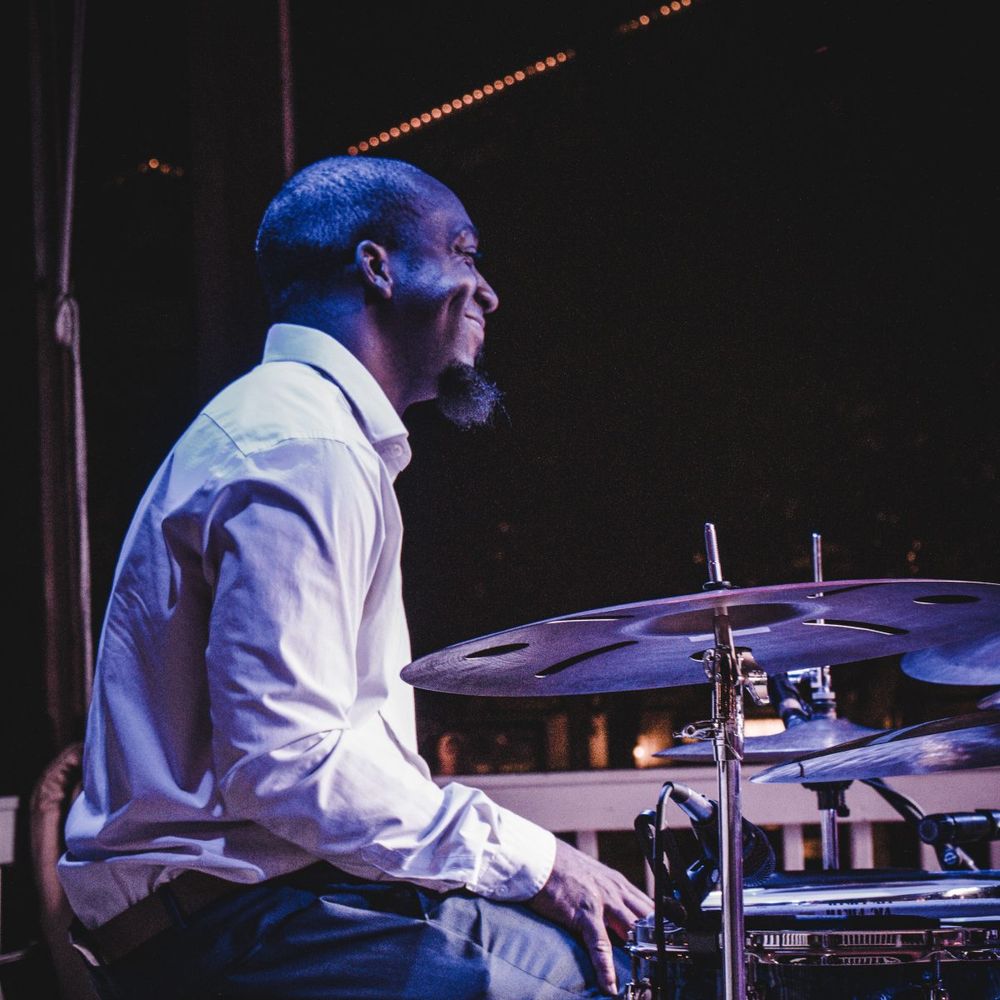 Paul Gavin is a Drummer, Teacher, Composer & Arranger in Tampa, FL. Since graduating from the University of South Florida in 2015 Paul has made his living exclusively as a freelance musician. By playing all kinds of music all around the state of Florida, teaching privately and in schools, and writing for school programs and his own original music he maintains an active schedule.
Paul Gavin is the Artistic Director and Arranger of both the Gulf Coast Jazz Collective in Fort Myers, FL and the Lake Wales Jazz Connection in Lake Wales, FL. Paul leads both ensembles in concerts to exuberant crowds of jazz lovers. Concerts have featured arrangements of the music of Dizzy Gillespie, Art Blakey & the Jazz Messengers, Cannonball & Nat Adderley, Dave Brubeck, Ella Fitzgerald, Nina Simone, Pat Metheny, Herbie Hancock, Chick Corea and more. 
He has played regularly with great musicians in the Tampa bay area including trumpet player James Suggs, singer Gloria West, and bassist Michael Ross. He also plays regularly in the Fort Myers area with trumpet player Dan Miller, guitarist Dan Heck, bassist Brandon Robertson, and the Stardust Memories Big Band. 
After several years of supporting others' musical projects Paul is now focusing on building his own. In addition to the Gulf Coast Jazz Collective and Lake Wales Jazz Connection, Paul Paul leads two other bands. The Vanguard plays his original music, and Mosaic plays the music of Art Blakey & The Jazz Messengers. 
Paul has received honors for his musicianship as well. In 2013 he was one of the inners of the VSA International Young Soloist Competition and flying out to Washington DC to play with members of the Airmen of Note at the Kennedy Center on the Millennium Stage. In the same year he also won the Downbeat Student award for a collaboration with flutist and composer Jose Valentino. Most recently Paul won a grant from the Young Artists Awards in Fort Myers, FL which will fund the creation of his debut album of his original music – to be recorded this year. 
Paul has taught private lessons since 2009 and keeps a busy roster of students year-round. For 10 years Paul was the Percussion Instructor at Sickles High School, leading the marching band's drumline and front ensemble to numerous superior ratings and a steady maturing in the mastery of percussion. He regularly visits area middle and high schools as a guest clinician to work with the percussion sections and jazz bands. 
As a composer & arranger Paul has written and arranged music for his own bands since his college days. He is currently writing and arranging for four of his own bands, The Gulf Coast Jazz Collective, the Lake Wales Jazz Connection, The Vanguard and Mosaic. 
Paul has a passion for encouraging other musicians in their careers and his YouTube channel focuses on giving practical career advice and a realistic view of the life of a professional musician. 
Join Paul's mailing list below to keep up with everything he's up to!